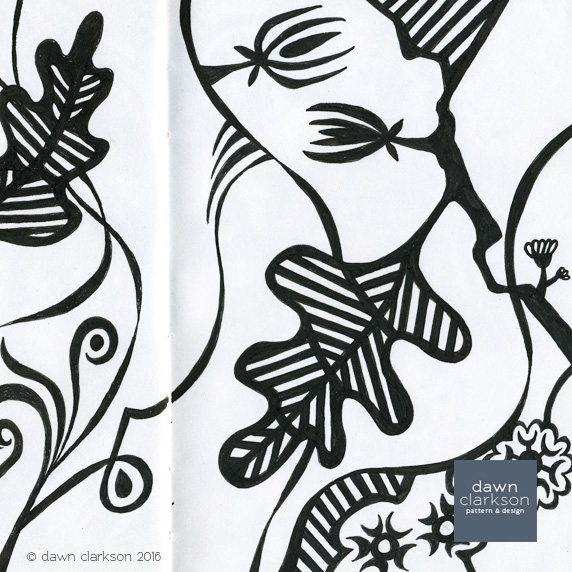 If you are reading this it means you are looking at my new website, thanks for popping by.
It has taken me a long time to prepare, an authentic 'labour of love' but I am very proud to say it shows off some of my best designs and I hope you will enjoy having a look around.
This section will be dedicated to news and updates and I will be posting snippets of projects I am working on. So make a note of the page and come back and visit again sometime soon.
Here you can see a sneak peek of some black and white drawings which are taken from an ongoing sketchbook project called 'imaginary plants'. This initiative is also posted regularly on Instagram.
See you soon
Dawn