[one_half last="no" class="" id=""]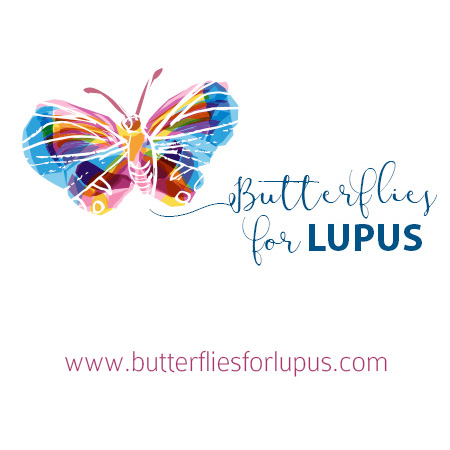 [/one_half]
[one_half last="yes" class="" id=""]
Four years ago I wanted to make a donation to Lupus UK and I came up with the idea of asking some of my designer friends to draw a butterfly. I said to them that I would make a small donation for every design received.
In this way, in 2013 Butterflies for Lupus was born and I had a grand total of 33 butterflies to post on my Blog for World Lupus Day, which incidentally is remembered every year on May the 10th. I have continued to use the same formula over the past three years and regularly received more than a 100 designs each year and I am proud to say I've kept my promise to make a small donation for every design.
This year I have made a change: I have created a small website www.butterfliesforlupus.com to help the project grow so I now have a place where I can house all my butterfly designs and they will remain in archives as a record for everyone who has taken the time and made an effort to draw a butterfly for me. Although the website is a big step forward it has caused a delay in me announcing the project this year. Infact, as from today, we only have about 20 days to collect as many butterflies as possible!
So this is the official announcement: PLEASE CREATE A BUTTERFLY AND SEND IT TO ME. There will be a special place for your butterfly in my 2017 showcase which will be made public on the 10th of May.
Thank you and I hope to hear from you soon.
Dawn
[/one_half]